Kai Ming Association teaches Cheng Man Ching style Tai Chi Chuan and Qigong at regular classes, throughout the Midlands, covering all aspects from gentle exercise and stress management through to the more martial aspects. Advanced classes include weapons training, push-hands and more.
We are available to provide tai chi at schools, groups, day centres, and your workplace. Please see www.paintingtherainbow.co.uk or call us on 07831 743737
Tai Chi is self-defense for life... you choose how to apply it
We are a 'not-for-profit' organisation that endeavours to promote the art with an open-minded approach; students and teachers alike are encouraged to write articles and have had numerous published in the national and international press.
The series of books "A view from the back of the class" is a collection of some of these works and includes cartoons, poems and more to encourage a more accessible approach to the art.

To increase people's awareness of what Tai Chi Chuan & Qigong we regularly run free events including the 'tai chi in the park' project giving free access to people who may otherwise never get to experience these wonderful arts.

Association instructors are encouraged to widen their experience by training in the East and have previously visited Singapore, Malaysia, Taiwan and China.

The association was formed to promote martial arts and their traditional values. We specialise in all aspects of Cheng Man Ching Tai Chi Chuan and we are also available for seminars on core principles fundamental to all serious martial artists. Our focus is on the Cheng Man Ching style of tai chi chuan and its many facets. FOR YOUR LOCAL CLASS CLICK HERE
To be kept up to date please sign up for our newsletter or find us on YouTube and Facebook
Meet the team


PRIVATE LESSONS ARE AVAILABLE ON REQUEST. PLEASE EMAIL US FOR DETAILS
OR CALL 07831 743737

Members of
TAI CHI & QIGONG UNION FOR GREAT BRITAIN (TCUGB)
BRITISH COUNCIL FOR CHINESE MARTIAL ARTS
TRADITIONAL WUSHU ASSOCIATION
World Tai Chi Chuan Federation

Founding members
Mark Peters (Head of association & Chairman of the TCUGB)
Garry Clarke (Webmaster)
Graham Lambert (Chief Instructor)
Heather Lomas (Honorary Chief Instructor)
Neil Rankine (Chief Instructor)
Back issues of our Newsletters can be accessed by clicking on the CMC image below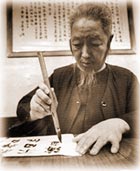 Kai Ming Tai Chi GDPR Privacy Notice
Tai Chi in Birmingham ¦ Tai Chi Bromsgrove ¦ tai chi Tamworth ¦ tai chi lichfield
Save
Save